Best Online Course 2021 Bratislava
Chang3DWorld: Give this world another dimension
BEST Bratislava is trying, thanks to the international operation, to bring Europe nearer to students in Slovakia and assist the development of cultural awareness. BEST Bratislava is being guided by the mission and vision of the BEST organization and our goal is to provide students sufficient space for them to develop their skills and knowledge.
Chang3DWorld: Give this world another dimension
Do you know, you can 3D print anything… even a 3D printer
3D printing is one of the key future technologies, enabling businesses to cut costs, reduce time to market, produce stronger and lighter parts, improve efficiency, and solve a myriad of other challenges. That's why it's important for students to have an understanding of the technology in the 21st century global economy.
Today, more companies in a variety of industries are embracing the 3D printing process as it presents many significant advantages over the more traditional manufacturing methods.
The aim of this course is to give the participants the basic knowledge of Additive Manufacturing and its significance in the 21st century. In this course you'll learn how to produce a simple object using the 3D printer, from designing the model to printing the final product. The professionals and experts from Slovak Technical University will deliver the session and share their knowledge with you.
And of course, the pandemic did not stop us from bringing fun activities to engage you with the other participants. With the learning we have combined the equally exciting social activities, games, and events for every single evening after the working session.
Also there are some SLOVAK SURPRISES for the participants!
Join us and prepare yourself to be part of the world of 3D printed objects!!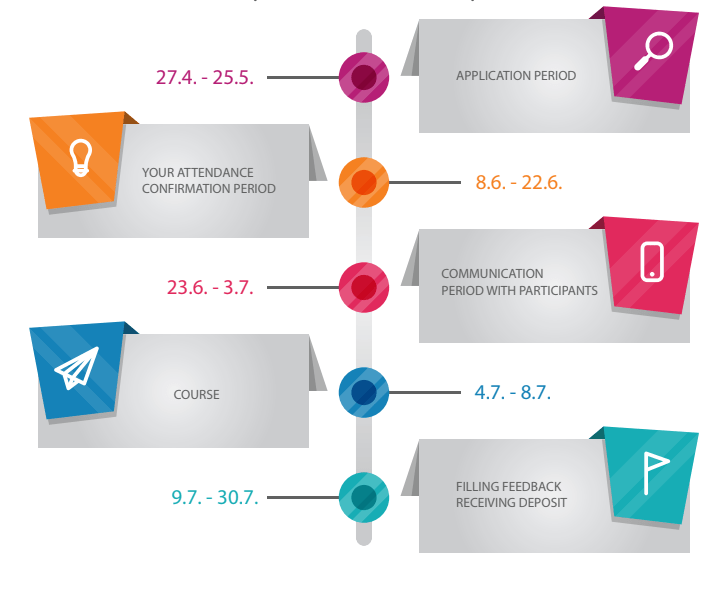 Kristína Poláková
Main Organizer
Silvia Šimoníková
Participant Responsible
Samuel Babjak
Topic Responsible
Lena Shelvytska
Social Responsible